09-20-2011, 11:04 PM (This post was last modified: 07-26-2014, 02:23 AM by R. Suetonius.)
Characters Not Permitted:
Those of a fictitious nature created within a book/video game/movie, etc. (Ex. Maximus Decimus Meridius from the movie Gladiator, or the descendants of Kratos from the video game God of War)

Characters that are

completely

the same as a historical figure. Names of characters can be similar to those of historical people (Ex. my

Decimus Junius Silanus

is similar to history's

Decimus Junius Silanus Torquatus

). Backgrounds can also be similar to history... to a point. Keep in mind that AeRo has veered off of the historical track since the death of Caligula, meaning that the families that were in power/came into power historically are generally very different from those in AeRo. As a result, many of the families/people that were powerful in history are next to nothing in AeRo--or already dead.
Points to consider.
This is the Imperium/Principate. The Republic has not been in existence for nearly 90 years.

Your character needs to fit in with the game world. For example; there are other characters and 'historical' events within AeRo that would have affected your character. Please consider these things when you make your character.

Be sure to read through the Information Threads before writing up your character.

Especially the one on Roman names!

It will help you tremendously with placing your character into the world of AeRo.

Any players wanting to create a character belonging to a famous/established family (Cornelii, Claudii, Julii, Aemilii, Flavii, etc.), or to one of AeRo's

Patrician Families

, should first send a PM to

Chris

or

Anthony

.
-----------------------------------------------------
THE WRITER
-----------------------------------------------------
NAME/ALIAS:
Your name, or an alias you go by
AGE:
How old are you?
EXPERIENCE:
How long have you been RPing?
OTHER CHARACTERS:
Do you have other characters on the site?
CONTACT:
AIM, YIM, MSN, PM, etc.
-----------------------------------------------------
THE CHARACTER
-----------------------------------------------------
NAME:
For men: should include the tria nomina (praenomen, nomen, cognomen). For women: should be only two names. See
THIS THREAD
for more information/help.
DATE OF BIRTH:
Month, Day, Year, BC/AD. Also include the age of the character at the time the application is made.
GENDER:
Character's gender goes here.
SEXUAL ORIENTATION:
While Romans, like Greeks, were free with their sexuality, it was not as open of a thing as it is today. Homosexual men still married women because that was the social norm. Any high-ranking man who tried to marry another man would have been ridiculed until his chances at earning a high office were ruined. And, by law, there was a tax incentive to be married and produce children. Typically, within the nobility, older men would take younger teens or slave as their lovers, but always boys that were of age (at least 15 or 16). The same for women.
CITIZENSHIP:
This is the level of citizenship your character has. There are several options:
-- Cives Romani, Nobilitas, Caesariani
-- Cives Romani, Nobilitas, Senatore Patricianus
-- Cives Romani, Nobilitas, Senatore Plebeianus
-- Cives Romani, Nobilitas, Eques Patricianus
-- Cives Romani, Nobilitas, Eques Plebeianus
-- Cives Romani, Plebes, Quirite
-- Cives Romani, Plebes, Milite
-- Cives Romani, Plebes, Latinus
-- Cives Peregrini, Civis Provincialis
-- Cives Peregrini, Civis Latinus
-- Cives Peregrini, Civis Socius
-- Non Civium, Mancipiae, Servus
-- Non Civium, Mancipiae, Gladiator
-- Non Civium, Barbarus
To determine what level of citizenship your character has, please read the
CITIZENSHIP
thread. To determine whether your Senator is of a Patrician or Plebeian family, please see this thread on
PATRICIANS
.
OCCUPATION:
This is dependent upon your character's class status. Senatores and Equites should see the thread covering
OPEN POSITIONS IN THE EMPIRE
and if you desire one for your character, ensure he meets
THE REQUIREMENTS
and type the position here.
A note:
--Senatores are not allowed, by law, to engage in commercial activity. They cannot own business, sell slaves, trade anything. Their sole source of income is from owning land in the countryside outside of Rome and abroad.
-- Equites are allowed to engage in commercial activity.
-- For Plebeians, Liberti, Peregrini, & Freedmen: put their job.
-- For Milites: put their
rank
and what legion they belong to.
-- For Slaves: specify what
sort of slave
they are.
-- For Gladiators: specify the kind of gladiator they are.
-- For Foreigners (allies & non-allies): specify their job/why they are in Rome (if they are)
LIKES:
[list at least five]
DISLIKES:
: [list at least five]
FEARS:
[list at least three]
ASPIRATIONS:
[list at least three]
GENERAL PERSONALITY:
[at least three paragraphs]
Be sure in this section (or in the history below) to explain the character's likes/dislikes, fears/aspirations. Explain what makes the character tick; what makes him/her mad, what makes him/her sad. What sort of people he/she likes, what sort of people he/she hates, and why. Typically Roman children were raised to be strong, healthy, religious, respectful of laws and tradition, temperate, modest in actions and speech, submissive to their superiors, well-behaved, virtuous, intelligent, and self-reliant. Of course this was the ideal child, and not everyone fit the mold. How is your character different? In what ways does or doesn't he/she fit the mold?
-----------------------------------------------------
APPEARANCE
-----------------------------------------------------
CELEBRITY CLAIM:
Be sure to see the
FACE CLAIM
before deciding upon your celebrity.
HAIR:
EYES:
BUILD:
HEIGHT:
On average, Roman men were around 5'5", women being around 5'0" (Men: ~168cm. Women: ~152cm). Romans born outside of Italy would be a little taller than this average. However! Men taller than 5'10" would be VERY rare.
STYLE OF DRESS:
This, like the occupation above, is dependent upon the character's social status. Please see these threads on
Men's Clothing
and
Women' Clothing
for information on Roman dress.
GENERAL APPEARANCE:
[at least one paragraph]
Whereas the list above is the basic information, here explain the details of how your character appears. Not just the color of their eyes, but how they shine in the sunlight; not just the color of their hair, but how it's worn. Here you can also explain any peculiar attributes your character may have.
-----------------------------------------------------
FAMILY & HISTORY
-----------------------------------------------------
Any characters that are available as adoptables, please post within the
ADOPTABLE
board. Also be sure to follow the guidelines for Roman names! Refer to the linked thread above.
PARENTS:
--Father - Name, Age, Alive/Deceased
--Mother - Name, Age, Alive/Deceased
--Adoptive Father - (Conditional) Name, Age, Alive/Deceased
SIBLINGS:
If none, put "N/A"
--Brother -
--Sister -
SPOUSE(S):
Current wife (if there is one) goes here
--Previous Wife - Name, Age, Died/Divorced
CHILDREN:
If none, put "N/A"
--Son -
--Daughter -
OTHER RELATIONS:
If your character is related to the Caesars via a marriage, or the Scipii via blood, list such relations here. Also, if your character is a Freedman/Freedwoman or a Slave, please include the following under "Other Relations":
--Master - Name, Age, Alive/Deceased (for slaves)
--Patron- Name, Age, Alive/Deceased (for Freedmen)
A note about Freedmen: Even even if they are freed, a freedman has an obligation to his former master (also known as a Patron) that lasts for the rest of his/her life. This obligation meant becoming the Patron's client and remaining tied to him in a mutually-advantageous relationship. In many cases, freedmen continued their old job, though they received pay. However, they were required to work one day a year without pay in recognition of the gift their master bestowed upon them.
BIOGRAPHY:
[at least four paragraphs]
Be sure to include information on how your character was raised. Specifically, be sure to explain how his/her likes, dislikes, fears, and aspirations developed. Go into detail about the events in his/her life that influenced the kind of person the character is now, and also explain the character's future aspirations. Before writing this, be sure that you have read over AeRo's own history. The history of AeRo can be found in a
NARRATIVE FORM
and also shortened into a
TIMELINE
; we suggest you look over both if this is your first time creating a character here.
TIMELINE:
YEAR AD -- Event
YEAR AD -- Event
The dates of important events within your character's life will be listed above. For example: birth, death of father, brother's birth, schooling begins, enlistment into the military, promotion to centurion, etc. Follow the format above.
OTHER:
Anything you'd like to add to your application?
All of the information threads that are linked above are also found within the
INFORMATION DIRECTORY
, which will have even more threads with additional information, should you need it.
---
CODE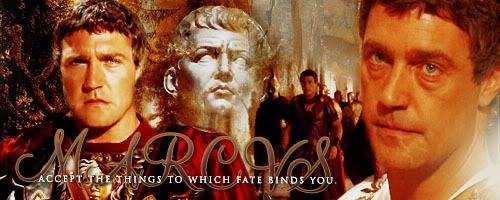 Emperor - Husband to
Lucilla Augusta
[profile]